Aspens Item #3 is 48" x 48" Acrylic on a masonite panel.
It started out as a completely different painting with which I became bored and lost my focus and painted over and then stalled trying to figure where I really wanted to go with the work. After several months, it evolved into the piece that you see here, and it has become a favorite of many viewers.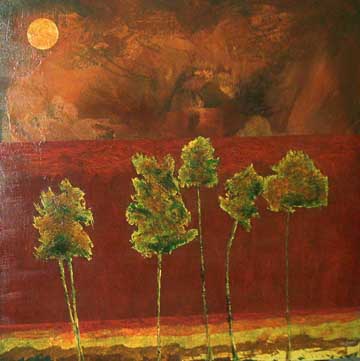 The original is offered at $5000.00.
Smaller giclee prints are available. Contact the artist to discuss pricing or to make a purchase.
If you wish to purchase a print or the original, a Paypal invoice can be sent via email.
A Certificate of Authenticity and Bill of Sale will be provided after the purchase is completed.
---
Return to the Gallery