The Farm Item #7
This painting is 48" x 48" Acrylic on a masonite panel.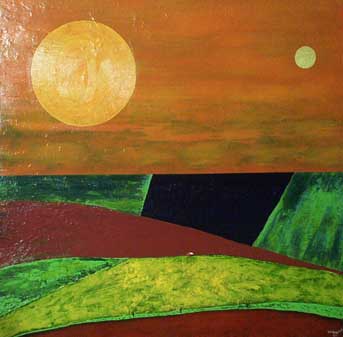 The original is offered at $5000.00.
Contact the artist to discuss pricing or to make a purchase.
If you wish to make a purchase, a Paypal invoice can be sent via email.
A Certificate of Authenticity and Bill of Sale will be provided after the purchase is completed.
---
Return to the Gallery